CITHMS offers a variety of accredited programs affiliated by multiple national & International Partners in excellence. CITHMS seeks to have more affiliations & partnerships to provide immense variety of experience and teaching methodologies to make sure students can network effectively and develop in a professional manner throughout their studies.
TEVTA
TEVTA goal is to enhance global competitiveness in Punjab, through a quality and productive workforce by developing demand driven, standardized, dynamic and integrated technical education and vocational training service.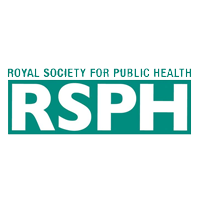 RSPH
The Royal Society for Public Health (RSPH) is an independent health education charity and the world's longest-established public health body. Our vision is that everyone should have the opportunity to optimise their health and wellbeing.
NTB
NTB aims to make Pakistan a prosperous country through the progressive development of all spheres of lives such as to facilitate employment generation, socio-economic improvement through harmonized labour management relation & skilled development, eliminate child & bonded labour and mitigate unemployment and to produce skilled manpower according to the modern era to uphold the dignity and entity all over the world.
PBTE
 It is a corporate body to control, develop and to regulate Technical, Commercial and Vocational Education as well as Trade and Skill courses up to Diploma level in the Province of Punjab. It was set up as a successor to the West Pakistan Board of Technical Education, which was constituted in the year 1963.